Brewing change for Brewdog
Brewing change for
Brewdog
Brewing change for
Brewdog
Brewing change for Brewdog
Services
Hero Film
EVP
Employee Experience
Sunday Times Top Employer 2023
Pages of findings presented
BrewDog approached Wiser in 2021 after the fallout from an open letter addressed to CEO James Watt and signed by current and former employees. It highlighted industry-wide issues like diversity and inclusion, as well as broader cultural challenges the BrewDog Crew were facing.
Fast-forward over 18-months of in-depth surveys, interviews, strategic recommendations, and filming to BrewDog winning Top Employer and Sunday Times Best Place to Work awards.
TAKING BREWDOG FROM PR PAIN TO AWARD-WINNING WORKPLACE
If you've heard of beer, you've heard of BrewDog. From their roots as a punchy challenger brand in Ellon, Scotland, they've risen to global fame with iconic rebellious marketing stunts. Now with bars worldwide and tonnes of successful bevs under their belt, they've seen HUGE growth — which is hard for any culture to handle.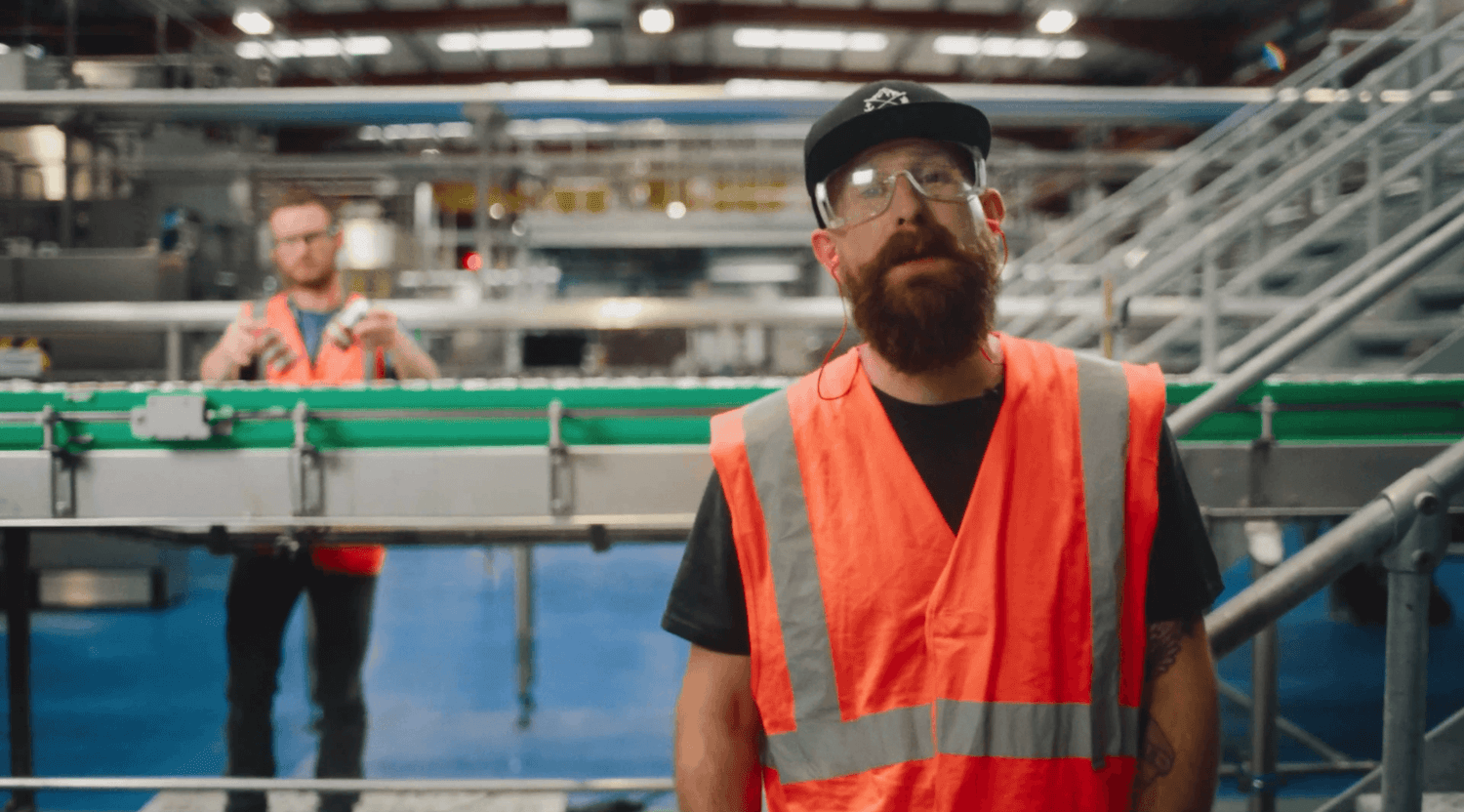 This culminated with our largest ever insights report, a hugely detailed piece of work that concluded with tonnes of recommendations for the BrewDog team. From in-depth research across a global employee base, to a multitude of filming locations from breweries to bars to boxing rings — our work with BrewDog has been quite the ride.
Best place to work awards
LET'S DISTILL THE PROCESS
Our research team jumped into action in Summer 2021, speaking to letter signatories, current and former employees, and shareholders, as well as opening a survey to the entire BrewDog Crew.

From breweries in Aberdeen to bars across the Atlantic, we gathered over 3500 perspectives from Crew members working across all departments — and managed to squeeze in a few burgers and pints along the way 😉

A Culture and Inclusion deep-dive, detailed competitor analysis and survey responses from UK hospitality workers helped us to gain a clear understanding of the highs and lows of BrewDog culture, as well as the current state of their reputation as an employer. 

We wrapped up this stage of the project with recommendations to take them into the next phase of growth by prioritising their people.

Our in-depth understanding of BrewDog translated into a hero film that celebrates the Crew behind the company's success and showcases the range of people and personalities behind the bars and brews we know and love.
The BrewDog team have launched a number of great initiatives since, including industry-leading people promises in their Blueprint — from offering a profit share scheme in their bars to ownership shares for existing employees.

In 2023, we were thrilled to see the BrewDog team awarded not one, but two awards for being a great place to work. 

Raise a glass (of your choice) to the next era of BrewDog!
Wanna work with us?
Get in touch